Description
Cautions
Supplement Facts
Servings
Description
Chewable, tangerine omega-3 treats for children two years and older.

- Easy-to-chew omega-3 treat for ages 2+
- No artificial coloring, flavoring, or preservatives
- Gluten, yeast, and milk derivative free

Cautions
Keep this and all medicines out of reach of children.

if pregnant or nursing, consult your healthcare practitioner before use.
Supplement Facts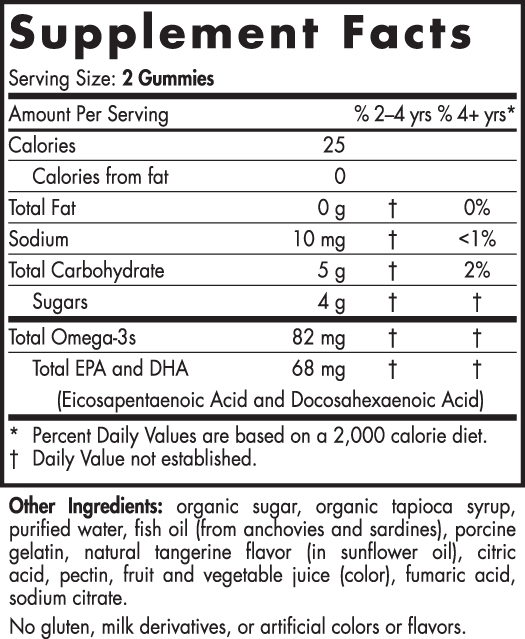 Serving Size:
2 gummies
Recommended Use:
Chewable, tangerine omega-3 treats for children two years and older.
Directions:
For 2 years and older, two gummies daily with food, or as directed by your health care professional or pharmacist. Please ensure child chews each gummy thoroughly.
Dosage:
Contains 60 gummies